MOREZ GROUP a.s.
Novozámocká 89
949 05 Nitra
tel.:       +421376557411
e-mail: morez(@)morez.sk
web:     www.morez.sk
branch Liptovský Mikuláš 
M. M. Hodžu 7, 031 01 Liptovský Mikuláš
IČO:     36659126
DIČ:      2022227152
IČ DPH: SK2022227152
D-U-N-S číslo: 72-203-5461
The company is registered in ORSR, Okr. court Nitra, vl. no. 10326/N.
Opening Hours: Po – Pi, 7:45 – 16:15 hod.
GPS: 48.2769038, 18.097177
The company MOREZ GROUP a.s. was registered in 2006 as the holding mother of the existing companies. Its subsidiaries Morez spol. Ltd. (registered in 1991) and Morez Efekt spol. Ltd. (registered in 1995). The main subject of activity is electrical security devices for the protection of property and people, electrical fire protection systems, intelligent installations:
municipal and other extensive industrial camera systems
turnstile containers so-called gatehouses with turnstiles
barrier systems, retractable entry posts
fire barriers and evacuation radio (Dynacord, RCS audio, TOA, EN54)
Digital audio (Symetrix)
HSP – voice fire signalization EN 54 (SIEMENS, GE-Aritech, LITES, PARADOX)
EZS – electrical security signalization
PSN – intrusion alarm system
attendance and access systems
thermal cameras for measuring people's body temperature
computer networks – metallic, optical and aerial

… we provide comprehensive services from consulting, projection, delivery, assembly, professional inspection and testing and subsequent service.
We are looking for enthusiastic and innovative people to join our team. If you think you have what it takes, contact us 🙂 Contact email: sylvia.burianova@morez.sk
You can find more about us and our products on our main page www.morez.sk
Contact form
Fotky
Reliability, expertise, friendliness 🙂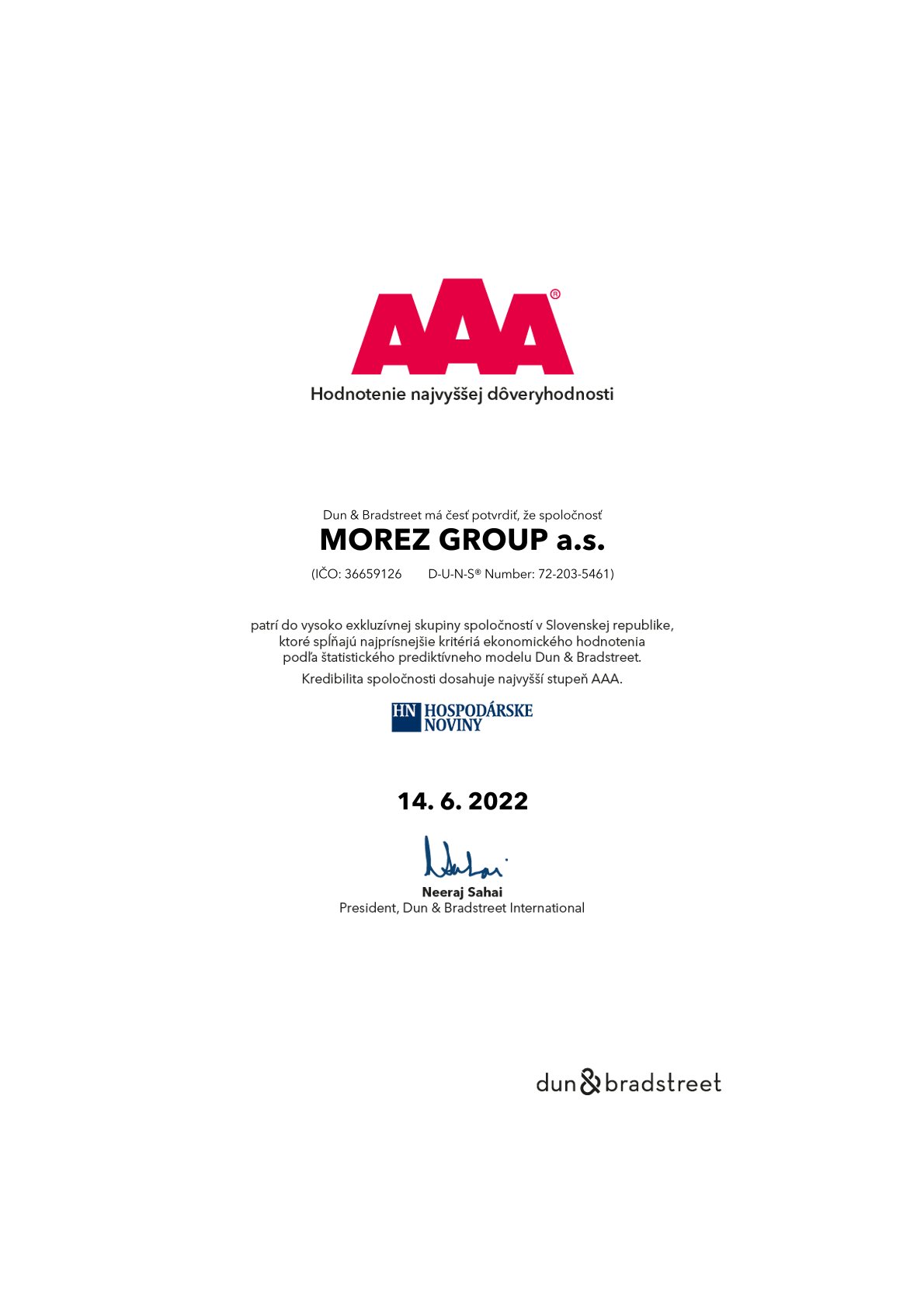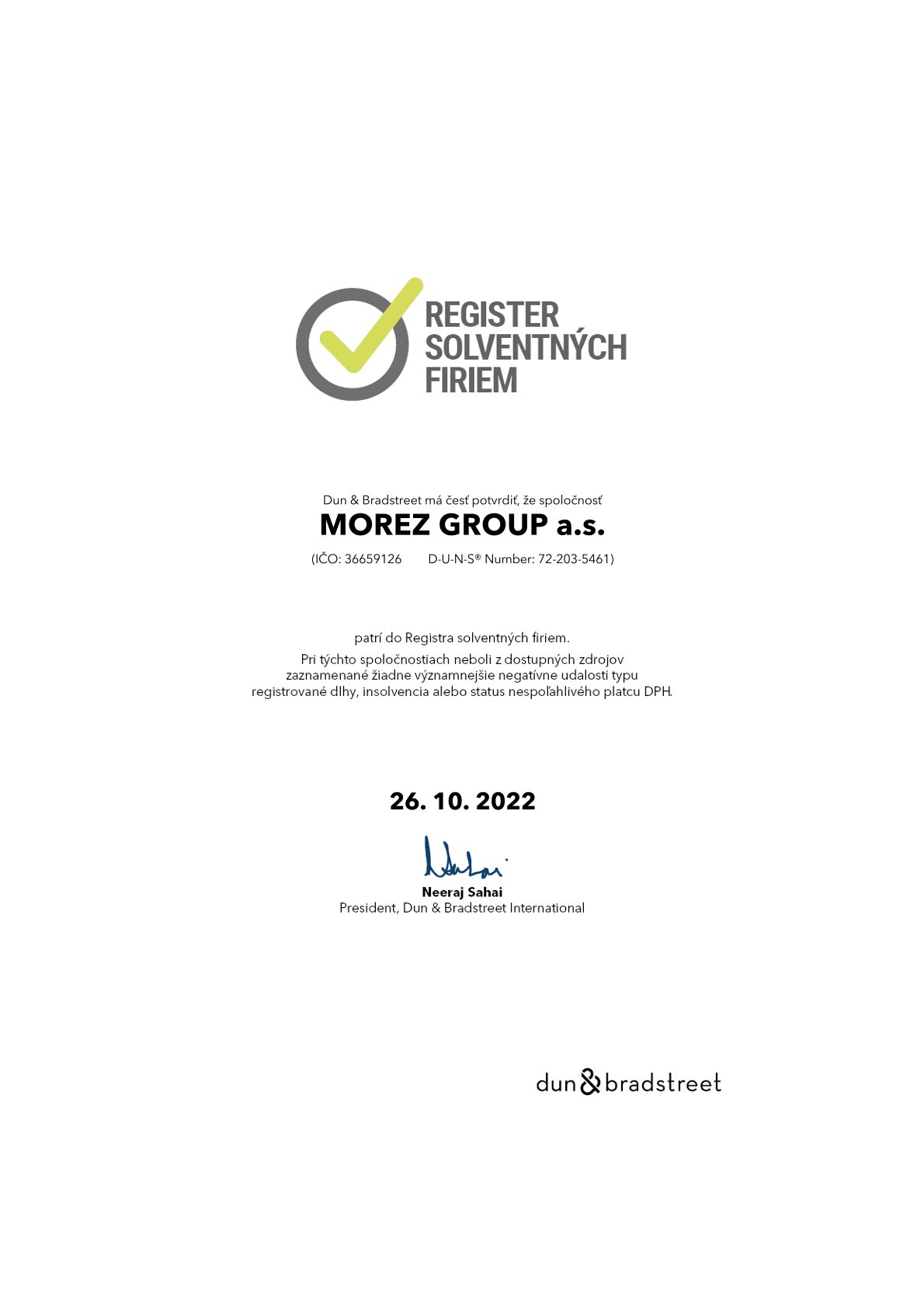 Register of solvent companies